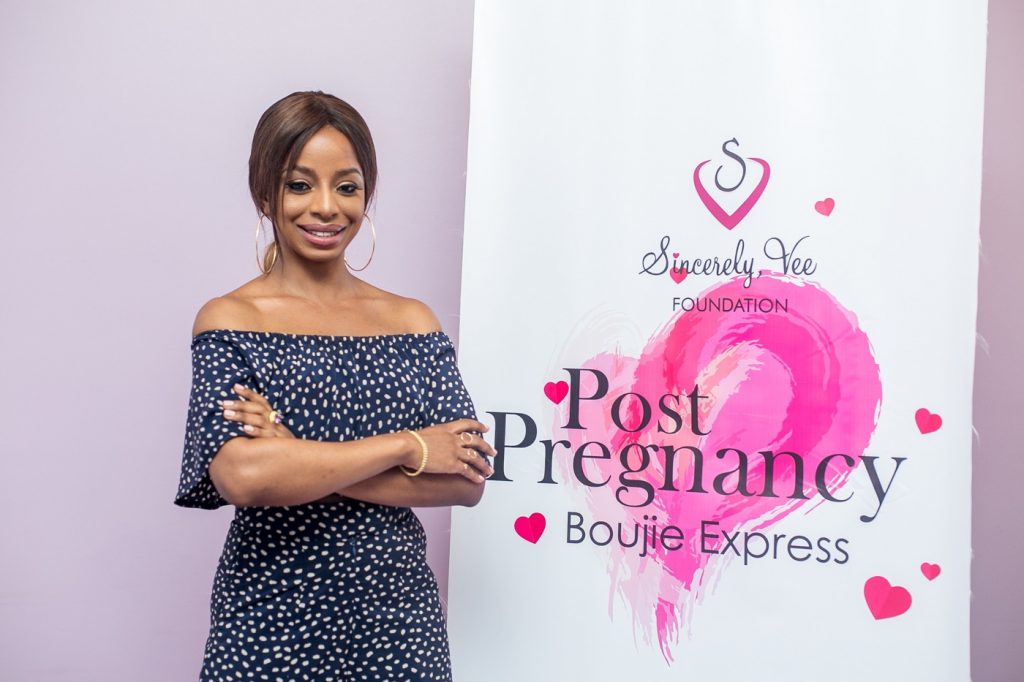 Vanessa Gyan is a Ghanaian television and radio personality, an entrepreneur, and founder of the Sincerely, Vee Foundation. The foundation is an outgrowth of Vanessa's 'Sincerely, Vee' female empowerment show. Among the activities supported by the foundation is the Post Pregnancy Boujie Express, a maternal health initiative supporting postpartum women.
What does #EqualEverywhere mean to you?
#EqualEverywhere to me means equality opportunities in life for all — from career choices to health care.
Why do you advocate for equal rights for girls and women?
Back in 2016, I found out I was pregnant and started my prenatal care in Accra, Ghana. Around 7 months, I left for New York, where I gave birth. During my pregnancy, I started noticing a gap in the health care system so I started having conversations with other women who had either had their full term pregnancy in Ghana or at least received some prenatal care here and they confirmed a gap exists in the system. I remember thinking, "I didn't even receive a pamphlet or a magazine or a soon to be mom package. After giving birth to my son, I wanted to give something back that would raise awareness spur change, and put a spotlight on maternal health in Ghana. That's when the Post Pregnancy Boujie Express was launched.
Every girl and woman deserves the opportunities that are open to men. Girls and women deserve the economic security they need to care for themselves, their families, and their communities.
What motivates you to do this work?
Education is the key to success. I come from a home where education is considered extremely important. My parents made sure my two sisters and I each had the best education possible, something I believe every girl deserves. That is why I launched The Focus on Your Education Program under The Sincerely, Vee Foundation.
My passion for life and for girls and women to achieve their potential motivate me. I want women to know how strong they are and to value themselves.
What are the main challenges you experience in your work to advance gender equality?
Not having adequate financing prevents me from making a bigger and more efficient and long term impact.
What progress are you seeing as a result of your work?
Through the Focus on Your Education Program, I support young girls throughout their college education. They attend college tuition-free.
As part of the Post Pregnancy Boujie Express, a team of professionals educates women on the importance of pre- and post-natal care, cardiopulmonary resuscitation, breastfeeding, family planning, saving money, and more.  I assist in paying the discharge bills of financially distressed mothers and newborns from hospitals in Accra while also donating mommy and baby necessities. I throw an annual mass baby shower for Mother's Day celebrating Ghanaian mothers.
Young girls and women are being educated and supported like never before. They have found a safe haven within my foundation that allows them the space to open up and ask questions without judgement.
What progress are you seeing in the wider gender equality movement?
I have noticed a lot more men are interested in my foundation and are eager to learn how they can help advance gender equality and support women in general.